Drilled piles promptly and precisely
We handle even the most demanding drilled piles projects from large diameter drilled piles to drilled pile walls.
Drilled piling for groundwork construction
The Finnish soil is particularly challenging for all kinds of groundwork construction because of the complex soil with clay layers created by the ice age, gravel and moraine layers and the world's hardest bedrock of the Scandinavian tectonic plate.
In drilled piling the underground steel pipe is driven through the strata to the desired depth in the rock. The steel pile is one of the supporting elements in the connecting construction of the founding pile. Drilled piling is applied in all groundwork construction when a quick and more importantly a secure foundation solution is desired. In drilled piling, the bottom end of the pile of drilled into pristine bedrock. As a foundation solution drilled pile is practically eternal and does not sink.
The share of drilled steel pipe piles of all groundwork construction is soaring. Drilled piles are quick to install, it can be done very precisely to all kinds of soils and it is highly durable.
We became interested in piling because we could see the challenges drilling and piling machines were having with the Finnish soil and the weaknesses of driven piling on inclined terrains and deep strata. We wanted to test down-the-hole drilling also in foundation construction since it had been found a well-suited and effective means in well drilling.
The first test piles and test sites were made in 1996 when Sotkamon Porakaivo purchased its first machines that were designed only for groundwork construction. It was followed by a machine suited for anchoring and micro piling and in 2002 we acquired Bauer's drilling rig equipped with a telescopic mast that became a pioneering machine in the whole of Scandinavia.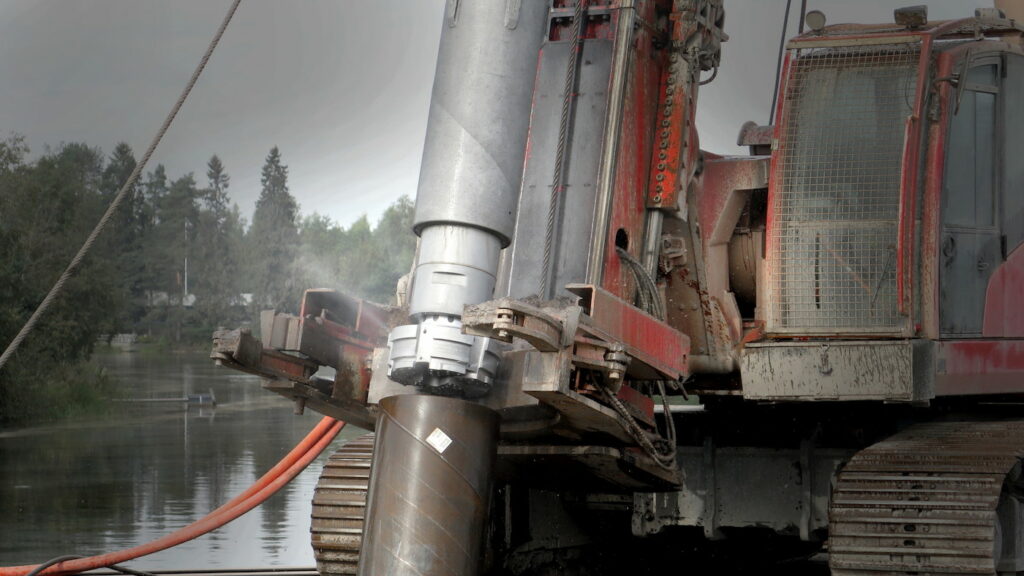 The appreciation for the quality of our work and for observing the schedule in the mine drilling projects was taken as a guideline also in drilled pile construction.
Read more
Drilled micro piles are common in all groundwork construction. Our versatile equipment is well suited for so-called micro piles and to drilled piling in general.
Read more
Design companies ask for larger and larger piles and KFS Finland Oy has accepted the challenge by acquiring another large drilled pile machine.
Read more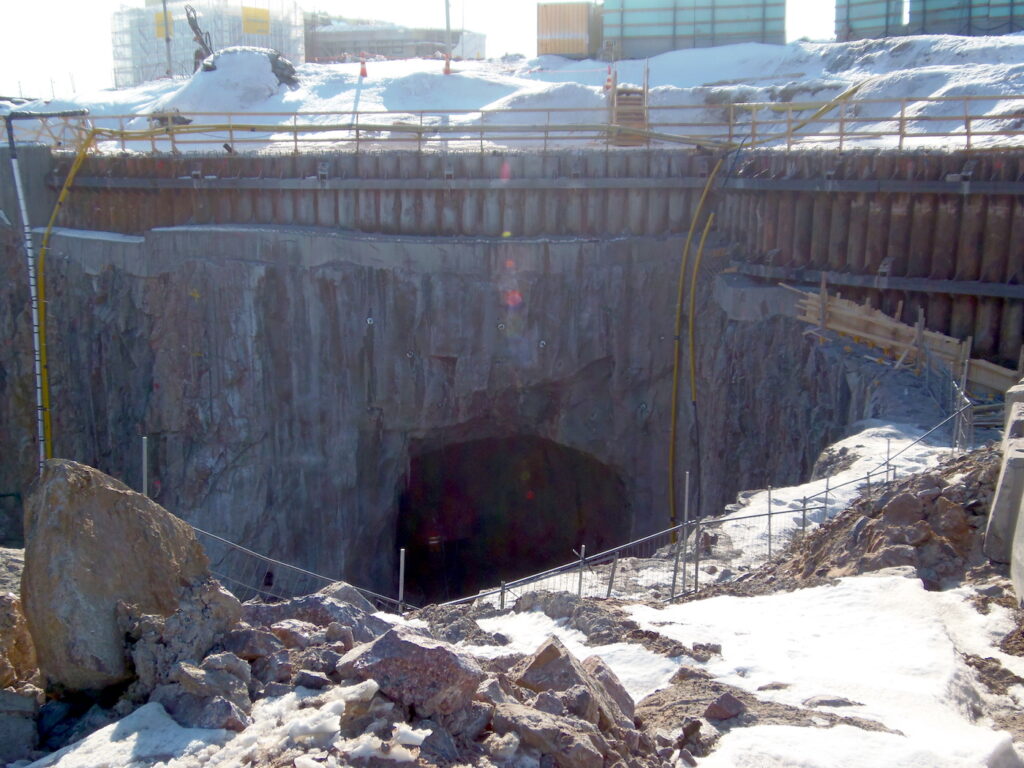 KFS Finland is known for its high-quality drilled pile wall references as the company has – as well as the drilling components designed for this purpose – also special drilling bits.
Read more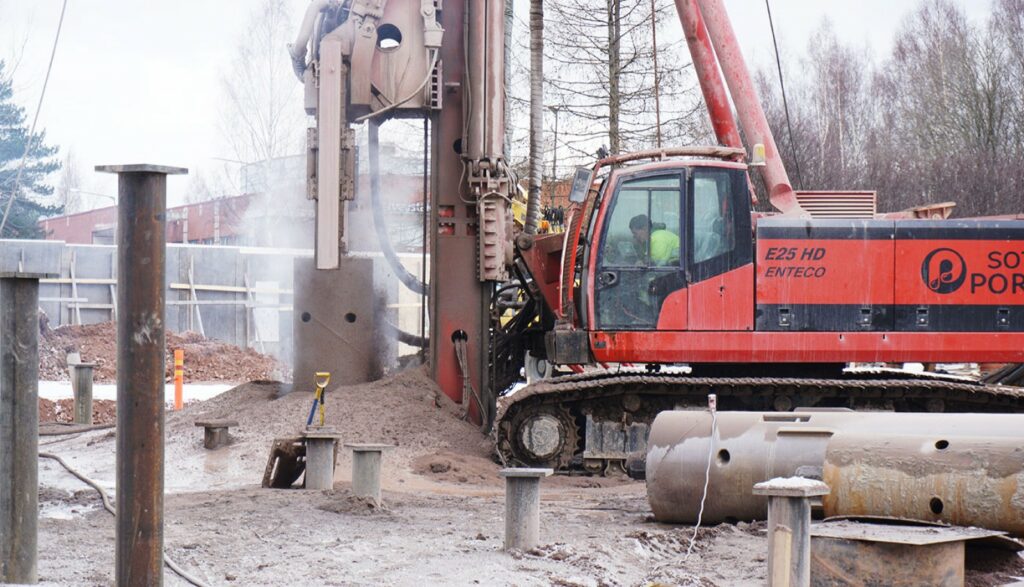 Especially tunnels and other underground constructions require new shafts from the ground for different kinds of purposes related to municipal technology, air conditioning, communications and emergency exits.
Read more
As drilled piling has become more common and pole sizes have grown also the variety in the ways of working and competition have led to different kinds of ideas about the use of down-the-hole drilling and piling.
Read more
Watch a video of steel pipe drilling